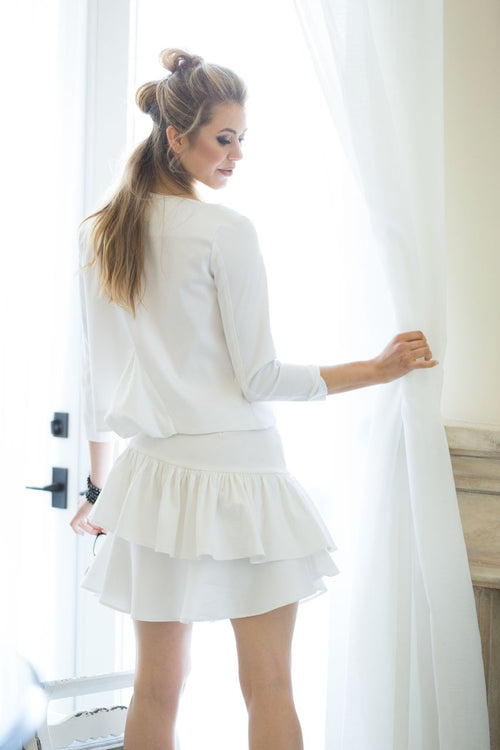 Top Trendy Clothing Stores and Online Boutiques for Women in 2021
CELEBRATE FASHION AND STAY IN STYLE!
"Clothes and courage have much to do with each other." – Sara Jeannette.
Fashion remains the most powerful language and instrument to make a statement, set yourself apart, propel your life and career forward, and make your feel on top of the world instantly!
However, with the pace of modern life it's becoming more challenging to define your personal fashion style and maintain it, due to so many shopping options, brands, and clothes to choose from that don't necessarily diversify the wardrobe and accommodate the personal needs of each woman, and don't represent the quality of the clothing in relation to the price we pay for it.
These days more and more women are looking for a one-stop shopping destination, such as a lifestyle boutique that offers stylish one of a kind designer fashion to accommodate all needs and body types, including not only trendy fashion, but also accessories to bring out their true essence and emphasize their unique taste in fashion.
Because Style Matters
FashionByInga.com is proud to be recognized as one of the top online boutiques that offers originally designed and locally produced styles filled with compelling details and embellishments which cannot be found anywhere else. Not only do we take your style to the next level, but we also make you feel great about shopping by way of supporting local designers, women owned companies and the small business economy.
Our Mission
Among the many exciting and pretty clothing items we offer we are featuring short and long dresses and comfortable pants that are a great alternative to the now ubiquitous active and leisure wear, which truly belong in workout gyms and yoga studios, but don't serve busy moms, business owners, female speakers, women on a mission very well.
Materials
We use luxurious feeling and expensive fabrics, such as cotton twill and cotton piques that not only offer supreme comfort but also provide structure and look chic. Unlike other brands, we don't cut corners by choosing cheaper materials and simplifying designs. On the contrary we strive to deliver the best and most unique products for the lowest price possible. This same approach applies to our choice of trim and accessories.
Make Your Pick
Here are a few of our favorites that our FashionByInga.com boutique is currently featuring to help you choose your new stylish and affordable designer outfits quickly and easily.
Spring Summer Women's Cotton Redford LOOSE POCKET CROPPED PANTS
Pants are the most popular item among women, after leggings and jeans. They are worn so often due to their comfort and practicality. But who said that casual pants must be boring and unattractive? No one ever.
That idea became the main inspiration for our Loose Pocket Cotton Redford Cropped Pant.
Not only do the outside pockets look fun, but they also help maintain the perfect fit. You can fill those pockets fully and still feel comfortable, with room to move while retaining your sharp look.
Good fit can be a true challenge when it comes to pants as comfortable looking as these. Well, we addressed that issue and created a pair of pants that any woman would want to live in. Using the help of the best sample maker in town, who has over 45 years of experience in sample and pattern making together, we perfected the fit; and our grading, cutting, and sewing service contractors are simply the best in the industry.
Our Cotton Pique offers just enough needed structure to keep you in style while offering two-way stretch and flexibility. This pair of pants comes in two of the most popular colors, White and Navy Blue, for easy pairing with other wardrobe pieces that you may already have in your closet.
Because the fabric weight is just right, it helps to accommodate your styling needs not only in the spring and summer but fall and winter too. These pants go well with ankle boots and sweaters, as well as fall and winter jackets and coats. Just see for yourself. Available for pre-order now, as always with free shipping and return in the USA.
SABRINA Sleeveless Cotton Square Neckline Dress
If you are old school at heart and a thought leader setting the trend everywhere you go, then this dress is calling your name.
Inspired by the iconic style and famous character of Audrey Hepburn, a true trailblazer when it came to fashion, who was known for creating the trend for unique shaped necklines, this dress will help you stand out from the crowd and draw attention to yourself.
Filled with rare details and trim, it looks expensive and outside the box. Plus it offers you the chance to feel like a celebrity!
Made from luxurious cotton twill in stripe print, this dress has its own playful touch. It's easy to style color and its fabric weight make it simple to style for warmer weather when paired with heels and jewelry, or for the colder months of the year when paired with a turtleneck sweater, boots, and coat.
This one is a limited edition, so make it your new staple while it's still available.
Women's Cotton Redford A-LINE DRESS WITH LOOSE POCKET
Your new #OOTD is here!
This one is the easiest fitting dress, no matter your body type or weight.
The A-line shape is the name of the game, no need to rush to the gym before summer comes. Easy yet chic, this dress will become your new favorite in no time! Wear it by itself to the beach, farmer's market, or bring it with you on your vacation to put over your bathing suit, and it will surely brighten your day and be a head turner because that loose oversized envelope shape pocket is such a unique detail and so much fun to show off!
And yes, it's pique for its beautiful texture and great qualities.
Remember that when summer is over you can layer this dress with sweaters under and jackets over and continue enjoying it throughout the year! Don't forget the boots!
Fashion By Inga is the ONLY store you'll ever need to visit to elevate your style today and start living the life of your dreams now, because any desired change starts in your closet first - beginning with what you wear!
We are laser focused on our mission of inspiring women to spark their sense of personal style, fashion, and creativity to propel them to live up to their fullest potential, beginning with the updating their fashion style.
Visit us often and do sign up for our newsletter so you won't miss our easy styling tips and updates, because our collection is always growing.
We treat our customers with love and respect, just like we treat our families, by showering them with treats as they shop and giving back to our community. Our wish and desire is for every woman to stop playing small and start playing BIG TO WIN! 'Our customers are our friends, and our friends are our customers.'
Stay in touch and stay IN STYLE to stay motivated and productive.
See you at the top!
Fashionably Yours,
Inga Goodman
CEO / Fashion Designer / Creative Director of INGA GOODMAN BRAND