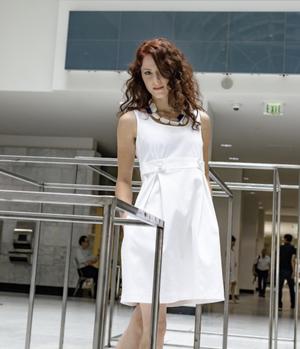 Secrets Of Picking Perfect Summer Clothes For Women According To Your Body Type
With the summer season in bloom, women are hoping to slip into those comfortable and loose summer clothes for women they dream about all winter. With so many lovely styles to choose from, it can be difficult to decide what to wear this summer. By selecting a style that complements your body type, you can look your best and feel confident knowing how great you look in your summer dress.
 We are one of the women's online clothing stores in Los Angeles, offering a large array of pretty dresses for women. You may like to explore our website to pick your style. Below are some tips for you to make this procedure much easier:
 V-Neckline Dresses 
 Dresses that boast V-necklines are ideal for women with large busts because this style elongates the torso. For this reason, even petite women look good in v-neck styles because the style makes them appear taller. 
 Some women will still need a supportive bra to look their best in their v-neck dresses. No matter what your chest size, it's a good idea to get professionally fit so you can procure the right bra to complement your summer wardrobe.
 Shift dresses
Women that tend to be heavy in the middle look great in shift styles. The shift won't cling to the center, but it will still create a lovely silhouette. This style adds some definition and structure for apple shapes and is also a timeless garment that never goes out of style. Shift dresses pair well with flats or heels. Add some unique accessories to spruce up this great style of dress.
Along with lovely dresses, we also offer unique designer jewelry online in Los Angeles. Our jewelry is up to date and designed as per the latest trends that can instantly bring charm to your dress and enhance your overall look. 
Maxi dress
Tall women look particularly striking in maxi dresses. This timeless style is one of the best summer clothes for women that is both romantic and sexy. Bold colors like red and blue are going to be popular this summer. Add some eye-catching metallic jewels to ramp up your wow factor. Petite women might want to steer clear of this style as it can make them look smaller due to the large expanse of fabric.
Long flowing dress
Women with straight bodies without noticeable curves will find that long, flowing dresses enhance their shapes beautifully. The delicate nature of the fabric provides a soft contrast to the linear form of the body. 
The swirls and flow of the fabric will also soften the overall effect and make for a grand vision. These dresses come in a wide variety of colors and patterns.
Off-shoulder dresses
Off-shoulder dresses are romantic and fun-loving for the summer. Pear-shaped women look great in this style as it removes the emphasis from their hips and draws the attention up to their shoulders. 
Petite women also find this style flattering and feminine. These dresses come in both long and short styles. Pair them with a great necklace for a captivating look.
Now that you have all the tips, we hope you are ready to explore our women's online clothing store to grab some pretty pieces.